Pedestrian ACCIDENT LAWYERS: SURREY
ICBC Pedestrian Accident Claims – Surrey BC Office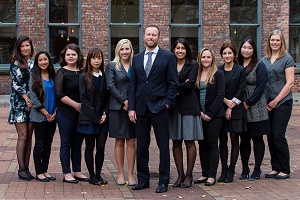 Pedestrian Accidents, Our Experience:
For over ten years, we have fought for pedestrians in BC who have been hit by cars. Many of these clients came to us because ICBC blamed them for the accidents. Using our legal expertise, we have been able to secure good compensation for each and every pedestrian we have represented. 
If you have been involved in a pedestrian accident in Surrey, and your case cannot be settled fairly, Bungay Law Office is prepared to fight for your rights in Court. We have a successful trial record in all of BC's Courts, including the Provincial Court, the Supreme Court, and the Court of Appeal.
(ICBC injury claims lawyers)
Are you the victim in a pedestrian accident?
Call us today for a free consultation, 24 hours – 7 days a week 604-512-0301
Bungay Law Office – Surrey, BC
#202 – 7164 – 120th Street
Our Surrey law office is located at 72nd Ave and Scott Road (120th). Easily accessed in Surrey or Delta by transit. We are in the Scottsdale Square Business Centre, on Scott Road, across the street from Target and RBC, and next door to BMO.
Involved in a Pedestrian Accident in Surrey? Early Legal Advice is Very Important
If you have been involved in a pedestrian accident in Surrey, it is very important to get early legal advice. ICBC makes significant efforts to fight these claims immediately. This is due to the fact that the injuries which arise from pedestrian accidents are usually more severe.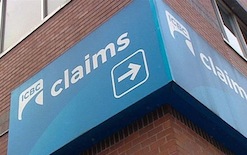 Without early legal assistance, ICBC may attempt to paint a picture of you being responsible for your injuries. For example, what if a witness to the collision is not sure what happened? Will the ICBC investigator or adjuster interview the witness, and highlight only the evidence that is against you? Will ICBC believe the driver's version of events over yours? There is no easy answer to these questions. However, it is imperative that you have a legal professional investigating the circumstances of the accident on your behalf as quickly as possible.
As your lawyers, we take swift action to secure all evidence about your case. We will investigate the scene of the accident and talk to the police. We get statements from any witnesses right away. By acting quickly, we make sure the evidence supporting your case is secured early. Witnesses to a collision, including the police, often forget things quickly. As such, you cannot delay if you have been involved in a pedestrian accident. An experienced pedestrian accident victim lawyer is needed to make sure the true story of your accident is told. 
Surrey Pedestrian Accident Victims Have Legal Rights
If you were not walking in a crosswalk, you may still be able to get compensation
Usually, pedestrians are expected to cross the road at a designated crosswalk. However, if you are struck while not in a designated crosswalk, you may still be entitled to compensation. Drivers are required to use due care and attention at all times, regardless of whether a pedestrian crosses in front of them somewhere other than a crosswalk. The BC Motor Vehicle Act states that, even if a pedestrian is not in a crosswalk, a driver must try and avoid colliding with the pedestrian and give a warning by sounding his or her horn. If there is evidence that the driver saw you, or should have seen you, ICBC will be obligated to pay compensation for your pedestrian accident injuries.
If you were wearing dark clothing at night time, you may still be entitled to compensation
Ideally, a pedestrian should wear light colored clothing when walking at night. However, if you were wearing dark clothing at the time of the accident, you may still be entitled to compensation. The question that must be answered in these circumstances is whether or not your dark clothing was a partial cause of the accident. For example, if you are walking in a crosswalk with a "walk" sign, the color of your clothing is irrelevant. In the case of Achilleos v. Nix, a taxi driver who hit a pedestrian in a crosswalk argued that he could not see the person because they were wearing dark clothing. The judge hearing the case rejected that argument, and noted that the injured person was entitled to walk in a designated crosswalk with a "walk" signal; the color of the person's clothing did not matter in these circumstances. 
In other cases, an injured person may be held partially responsible if their dark clothing was a cause of the accident. In the case of Mawani v. Picairn, dark clothing was cited as one reason by the Court why a pedestrian was partially responsible for an accident. However, even in that case, the judge still awarded substantial compensation to the injured pedestrian. 
Pedestrian Accidents – Walking with or against traffic
If a road has a sidewalk, it does not matter which side of the road the pedestrian walks on (so long as they are using the sidewalk). However, if a road has no sidewalk, the law requires pedestrians to walk on the "extreme left" of the roadway. In other words, pedestrians must walk against traffic in these circumstances. This is so the pedestrian can see vehicles coming towards her and take steps to ensure her own safety.
If you are hit by a car while walking with traffic, on the right side of the road, you may be held partially or entirely responsible for the accident. The degree to which you are responsible will depend upon the facts. In these circumstances, a legal analysis of the facts will be crucial. The actions of the other driver must be given scrutiny. For example, was the other driver speeding? Was the driver talking on a cell phone at the time? Did the driver fail to take into account poor weather while driving? These are questions that are best asked by an experienced pedestrian accident lawyer. Even more importantly, if you do not have a lawyer, you may not get an opportunity to ask these questions. An experienced pedestrian accident lawyer can sue the driver on your behalf and demand that he or she answer questions through the legal process. Through this process, the driver is compelled by law to answer these kinds of difficult questions. 
These kinds of questions were asked by a lawyer in the case of Mawani v. Pitcairn. ICBC alleged that the accident was the pedestrian's fault for walking with traffic. The driver was cross-examined by the pedestrian's lawyer as part of the Court process. At the end of the case, the judge concluded that the driver was travelling too closely to the curb, and was going too fast on a dark and foggy night. The driver was held 50% responsible and the pedestrian was awarded compensation for his injuries. 
(ICBC injury claims lawyers)
Surrey Pedestrian Accident Claims Lawyers
Call us today for a free consultation, 24 hours – 7 days a week 604-512-0301 
Bungay Law Office – Surrey, BC
#202 – 7164 – 120th Street

BACK to: Surrey ICBC Injury Claims main page
---
Author: