ICBC Injury Claims & Settlements
Vancouver ICBC Claims Lawyer
10+ years ICBC injury claim settlement experience:
No fees until you get paid
Call us today for a free consultation, 24 hours – 7 days a week 604-684-4300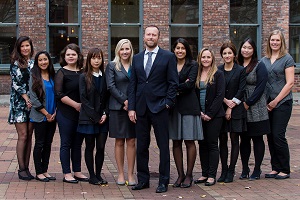 How Much Is My ICBC Claim Worth? 
The most common question we hear from clients is the following: How much do you think my injury claim is worth? The value of your ICBC claim depends upon a number of factors, including the nature of your injuries, how long you are injured, and whether you miss any time from work.
The most important factor in determining whether you get a fair settlement is a having an experienced ICBC injury claim lawyer. ICBC adjusters are trained to know the value of claims, and their goal is to pay you a minimum of what the claim is worth. Unlike ICBC adjusters, or ICBC lawyers, most people involved in accidents do not know anything about the settlement value of the case. If ICBC offers a monetary settlement, some people falsely believe they are settling for "good money" when their cases are actually worth much more. As a result, many people who do not have an experienced lawyer settle their ICBC injury claims for much less than the case is worth.
Hiring an experienced lawyer increases your
chances of obtaining a fair ICBC injury claim settlement
*We now have an office in Surrey,
click for information about our Surrey ICBC claims service
Involving A Lawyer: Experience Matters
Another factor, which determines whether or not your ICBC injury claim settlement will be fair, is whether you hire a good, experienced lawyer. An experienced ICBC injury claim lawyer will be able to see through ICBC's arguments, and make sure you get the fairest amount possible. A lawyer with less experience may not be as familiar with ICBC's processes and procedures. As a result, having an inexperienced lawyer may result in you getting less than the case is worth.
We have over 10 years of legal experience fighting for ICBC claims & settlements. We are very familiar with all of the tactics and ploys ICBC uses to try and diminish your case. As such, we are able to fairly assess the value of your case, and ensure that ICBC pays you a fair settlement.
Vancouver ICBC Claims Lawyer 
10+ years ICBC injury claim settlement experience:
No fees until you get paid
Call us today for a free consultation, 24 hours – 7 days a week 604-684-4300

Involving A Lawyer Early Increases Your Chances Of A Fair ICBC Injury Claim Settlement
If you want to make sure that you obtain a good settlement from ICBC, it is best if you hire a lawyer early in the process. The longer you wait, the more power you give to ICBC to gather evidence about you. Most people who do not hire a lawyer sign authorizations that allow ICBC to speak to their physicians and their employers; these individuals can be important witnesses in your case. The ICBC adjuster's goal is to settle your claim for as little as possible. With this in mind, it is generally not in your best interests to allow the adjuster to share their thoughts and opinions with your employer and medical professionals who are treating you. If the ICBC adjuster is able to negatively affect the opinion of your doctor or employer, in the long term, this may result in a lower claim settlement.
ICBC Injury Claim Settlements When You Are Recovered
We generally encourage people to wait until they are 80-90% better before settling their ICBC injury claim. Sometimes, this happens in just a few months, other times it takes a few years. This being said, it is always up to the client as to when they want to settle their case.
ICBC Injury Claim Settlements & Permanent Injuries
Unfortunately, some people never fully recover. These individuals are left with permanent injuries. These injuries may leave them unable to work to their full capacity. In other cases, someone may no longer be able to perform certain recreational activities. Other people need ongoing care into the future in the form of medical treatment.
In cases of permanent injuries, we make sure your ICBC claim settlement covers off your future losses. For example, if you are no longer able to work in the same way, we make sure that you obtain money in your settlement to compensate for future income loss. Similarly, if you need ongoing care or treatment, we make sure that your injury settlement includes money to pay for this treatment in the future.
How To know When It's Time To Settle An ICBC Injury Claim
We generally recommend settlement a claim with ICBC once your injuries are either resolved, or, alternatively, if we believe the injuries are permanent. In either case, we do not recommend settling until ICBC offers you a fair amount of money for your injuries. We are generally able to obtain fair offers for our clients quickly from ICBC. When ICBC refuses to pay fairly, we sometimes need to pressure them with the threat of litigation. At the end of the day, most of our clients are happy with the timing and amount of their final settlements.
How ICBC Assesses The Value Of Your Injury Claim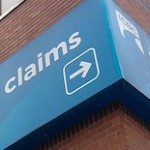 ICBC has internal committees who make decisions about how much to pay you for a claim settlement. In order for these committees to offer you a fair amount, it is important that they have good arguments and good evidence supporting your injury claim. The amount that ICBC agrees to pay you for a settlement depends upon how good the information is regarding your case. If ICBC has good arguments from a lawyer along with good evidence, they will likely make a fair offer. On the other hand, if ICBC lacks good evidence or information, they are unlikely to make you a fair offer.
We obtain good ICBC injury claim settlements for our clients by ensuring that ICBC has the best available evidence. For example, if the nature of your injuries is unclear, we will arrange private medical scans or examinations to prove the full extent of your injuries. We also obtain statements from important witnesses in your case such as family members and colleagues to make sure that ICBC knows all the ways the accident has negatively impacted your life. Finally, we use all of this information to write out good legal arguments in support of your injury claim. In this way, ICBC's internal committees can be convinced that you have a serious case that justifies a good settlement. When that happens, ICBC will give you a cheque that represents a fair value for your losses.
Minor Injuries & ICBC Injury Claim Settlements
We often have people express concerns that their injury claims are too minor to obtain a settlement. This is an unfortunate way of thinking. In our experience, most people who call us after a car accident have a sufficient degree of injury to warrant an ICBC injury claim settlement. Even if your injuries last for only a few months, it is our experience you can still obtain a fair ICBC injury claim settlement for your pain and suffering. If your life is put on hold for only a few months, those are still months you will never get back. We feel that you should be entitled to a fair ICBC injury claim settlement whether your injuries are "minor" or "major".
What If I Still Need Treatment – Does ICBC Include That In My Injury Claim Settlement?
Generally, we try to ensure someone is feeling better before we settle their injury claim. However, if the claim is settled while someone needs treatment, we ensure that ICBC includes an amount in the injury settlement which covers your future treatment needs.
Note: if you are caring for a family member who was injured, you may be entitled to compensation. See article here.
Mediation & ICBC Settlements
One way that we obtain good money for you is through a mediation process. Through mediation, we bring our clients together in the same room with ICBC's representatives to discuss the injury claim. The process is guided by an independent mediator who tries to find some common ground to help the parties reach a fair injury settlement. We have carried out over 100 mediations for ICBC injury claims, and almost all of these mediations have been very successful, resulting in substantial ICBC injury claim settlements for our clients.
ICBC Injury Claim Settlements
Vancouver ICBC Claims Lawyer 
10+ years ICBC injury claim settlement experience:
No fees until you get paid
Call us today for a free consultation, 24 hours – 7 days a week 604-684-4300
BACK TO: ICBC claims page
---
Author: