HIT AND RUN ACCIDENTS – Vancouver
ICBC Hit and Run Accident Claims – Vancouver BC Office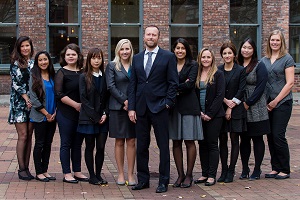 Hit And Run Accident Claims – Our Expertise
Since 2003, we have helped people throughout BC who have been involved in hit and run accidents. These are complex claims which require the assistance of experienced hit and run accident lawyers. ICBC often fights these claims and attempts to deny paying compensation. With our assistance, our clients with hit and run claims have received good injury settlements from ICBC. If you've been a victim of a hit and run accident in Vancouver, or anywhere in BC, Bungay Law office can help you too.  
(ICBC injury claims lawyers)
Vancouver Hit And Run Accident Lawyers
Call us today for a free consultation, 24 hours – 7 days a week 604-684-4300
*We now have an office in Surrey,
click for information: Surrey hit and run accident lawyers/ICBC claims
How can I get money if the driver fled the scene?
If you have been involved in a hit and run claim, you can still obtain money for your injuries. In BC, there is a special fund that is established that allows people to obtain settlements for hit and run claims.  The law says that if you take certain steps, and can prove your injuries, ICBC must pay you compensation. An experienced lawyer can help make sure you take all the right actions necessary to get paid.
Taking the right steps to get money for your injuries
In a hit and run accident, you must take the right steps in order to qualify for a settlement. The government has laid out strict legal requirements to get money. The reason the government has made strict requirements is to avoid fraud. For example, because the other driver has fled the scene, it would be easy for someone to lie about how the accident happened in order to try and get money. To avoid being taken advantage of, the government insists that you do certain things before ICBC will give you money.
Let ICBC know about the accident as quickly as possible
The first thing you must do is report the accident to ICBC as fast as possible. If you do not report the accident to ICBC right away, you will not qualify for any benefits. It is also important to note that you must give ICBC notice in writing. If you fail to give ICBC quick notice, you may not be able to receive any compensation. An example of this occurred in the case of Dobb v. ICBC. In that case, a person who was involved in a hit and run waited two months to report the accident to ICBC. A judge dismissed his claim, and noted that two months was too long to wait before reporting the accident.
Making efforts to identify the driver
In order to qualify for hit and run benefits, the law requires you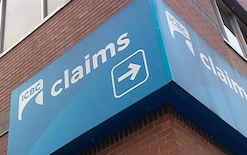 to make a significant effort to identify the driver. In other words, you cannot simply report the accident and then expect ICBC to pay you money. If the case goes to Court, you will have to be able to prove that you did everything within your power to try and find out the identity of driver who hit you. 
You are expected to locate anyone who might be a potential witness.  For example, at the scene of the accident, you would be expected to talk with anyone who might have seen it and ask them questions.  Writing down the witnesses' contact information would also be very important. If the accident occurred near a business, you may be expected to go to the business and speak with people working at the time of the accident and ask whether they saw anything.
In most cases, it is a good idea to give some sort of public notice showing that you are looking for witnesses. This could be done by posting signs in the area of the accident. On the sign, you would ask for anyone who saw the accident to contact you. Another way to do this would be to post a small ad in a newspaper looking for witnesses.
Our experienced Vancouver hit and run accident lawyers can help ensure you get paid
Without the help of an experienced lawyer, you run the risk of making a mistake that will disqualify you from receiving money. We can ensure that you get paid for your hit and run claim.  As noted above, the legal requirements of a hit and run claim are very strict. If you sign up with us, we know exactly what steps need to be taken in order to qualify for benefits. More importantly, we take these steps for you, instead of you having to worry about it yourself. 
We notify ICBC right away about your accident, and we take quick action to attempt to locate any witnesses. When necessary, we use a private investigator to interview people at the accident scene and make sure ICBC has the true story about how your accident happened. By taking these actions, we ensure you receive a settlement for your injuries. 
Who qualifies for hit and run benefits?
There are a broad range of people who qualify for hit and run benefits. You do not have to be in a vehicle in order to get compensation in a hit and run claim. Anyone who is injured by a motor vehicle that fled the scene can get compensation. For example, if you are a pedestrian or a cyclist, you can still claim money for a hit and run settlement. 
It is not necessary to prove that the vehicle actually hit you. For example, if you were cut off by another vehicle and you veered away and crashed, you could still qualify for benefits. Similarly, if a vehicle almost ran you over and you had to dive away or take evasive action, you can still get coverage if you were injured. 
ICBC does not tell you what steps to take – legal advice is necessary
After an accident, ICBC adjusters are often very friendly to injured people on the phone. However, just because the adjuster is friendly does not mean they have your best interests at heart. In a hit and run claim, the adjuster is not legally obligated to tell you how to qualify for benefits. If you trust the adjuster, and you do not take the right actions, you may be denied compensation.
In a recent BC Supreme Court case, a man named Ashley Springer was involved in a hit and run accident. After the accident happened, he met with an ICBC adjuster to report the collision.  ICBC promised to investigate liability i.e. who was responsible for the accident. Mr. Springer trusted ICBC to take care of this and assumed there were no further legal requirements for him to meet.
However, the ICBC adjuster did not tell Mr. Springer that he needed to take certain steps to qualify for hit and run benefits. The judge dismissed Mr. Springer's claim, and noted that he failed to take all legal steps required to get money from ICBC in the hit and run claim. The judge emphasized that Mr. Springer did not make enough effort to identify the driver that caused his injuries. In making this decision, the judge made it clear that ICBC is not required by law to tell someone in a hit and run accident what steps they must take to get benefits. 
Mr. Springer's case is a dangerous reminder to anyone who feels they can act without a lawyer in a hit and run claim. ICBC is not required to be your friend after a hit and run accident. Advice from an experienced lawyer should be sought to make sure you take all steps necessary to obtain benefits. 
 (ICBC injury claims lawyers)
Vancouver Hit And Run Accident Lawyers
Call us today for a free consultation, 24 hours – 7 days a week 604-684-4300

BACK to: Car Accident/ICBC Claims main page
---
Author: