Vancouver Motorcycle Accident Lawyers
Motorcycle accident lawyers for Vancouver & all of BC
Before you talk to ICBC about a motorcycle accident injury claim, talk to us! Motorcycle Accidents are Serious – You Require Serious Legal Protection.
Downtown Vancouver Motorcycle Accident Lawyers (ICBC injury claims lawyers)
Call us today for a free consultation, 24 hours – 7 days a week 604-684-4300
*We now have an office in Surrey; click for information about our Surrey ICBC claims service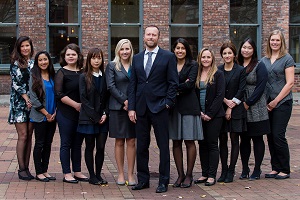 Vancouver ICBC Motorcycle Accident Claims
Motorcycle accidents often result in serious injuries. In these cases, ICBC will act quickly and aggressively to defend its interests. You can be certain that ICBC will want to obtain your medical records right away. They may also put you under surveillance by a private investigator. Whatever they do, you can be certain that ICBC will be treating your case with great scrutiny. Serious injuries require serious protection of your legal rights. 
Advice from an experienced Vancouver motorcycle accident lawyer is necessary to make sure you do not get taken advantage of. Without help from a lawyer, you may be pressured into giving ICBC authority to get all of your medical records for many years. This means that ICBC may have access to your personal medical history, including things that have nothing to do with your accident. Without a lawyer protecting you, ICBC can use this information against you to try and limit the amount of money you would otherwise get.
A good motorcycle accident lawyer can also make sure you are not unfairly blamed for the collision. ICBC may attempt to hold you at fault for the accident. If you are unfairly blamed, you may be denied any compensation. We fight to make sure that does not happen. Using our 10+ years of experience, we gather evidence supporting your case. We then do whatever is necessary to convince ICBC that you are not responsible for the collision, even if it means going to Court to fight on your behalf.
What if I am held partially at fault? 
Motorcycle riders are often blamed for accidents. If you are partially blamed, it is important to get legal advice early. The other driver involved in the collision also has a duty to obey the rules of the road. As your lawyers, it is our job to make sure ICBC treats you and the other driver equally when deciding who is to blame. You should not be held responsible just because you happened to be riding a motorcycle at the time of the crash. 
Even if you are partially blamed, you are likely still entitled to some level of compensation. It is our job to assess to what degree, if any, you are to blame. We aim to get you a fair ICBC settlement even if you are partially responsible for the collision. 
Downtown Vancouver Motorcycle Accident Lawyers (ICBC injury claims lawyers)
Call us today for a free consultation, 24 hours – 7 days a week 604-684-4300  
I need rehabilitation following my motorcycle accident,  who pays for this?
Injuries from motorcycle accidents often require treatment and rehabilitation. If you need rehabilitation, there are limits to what you can get paid without a lawyer. ICBC has broad discretion as to whether or not to pay for treatment for your motorcycle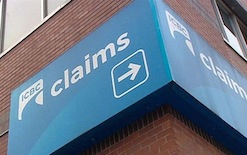 accident injuries. However, ICBC is also obliged to follow the law when making these decisions. The law says that ICBC must pay for reasonable treatment costs for those who are insured by ICBC. An experienced ICBC motorcycle claims lawyer lawyer can hold ICBC accountable and make sure your treatment costs are covered.
ICBC will also likely try and force you to pay "user fees" for your treatment. In other words, they will only pay partial costs for your treatment and expect you to pay the rest. We fight to make sure ICBC pays the full costs of your treatment. We can also find you caregivers who will defer payment of your treatment costs at the time your case settles. In other words, we do whatever it takes to make sure you get proper funding for your rehab. 
Another vehicle moved into my lane and we collided, what can I do?
Motorcycle accidents often happen because a negligent motorist moves into your lane. Sometimes, the motorist does not take due care and sideswipes the motorcycle. In other situations, a vehicle driver changes lanes quickly cutting in front of a motorcycle. In these cases, your motorcycle may strike the back or side of the vehicle that cut you off. When this happens, chances are that the insurance company will try to blame the motorcycle rider for the accident. 
As your motorcycle accident lawyers, we act quickly to get witness information for these types of collisions. Often, because riders are knocked off their bike, the rider is too shaken up to think about getting the names of witnesses. ICBC often has this information, as do the police who came to the scene. We can use the Court process to force the police and ICBC to disclose the names and contact information for the witnesses to this type of accident. In this way, we make sure we get all of the relevant facts so you are not blamed when you did nothing wrong. This also allows us to get you a better settlement at the end of your ICBC motorcycle accident claim. 
I had a motorcycle accident in poor weather conditions, am I at fault?
If an accident happens in poor weather conditions, insurance companies often blame the motorcycle rider. Just because you were riding your motorcycle in less than ideal weather does not mean you are to blame. All vehicles, including the one that hit you, have a duty to drive cautiously in poor weather. Do not let an insurance company blame you just because it was raining. Who is to blame for an accident depends on a number of facts, including the actions of all of the drivers involved, not just the person on the motorcycle.  As your motorcycle accident/injury lawyers, we take steps to learn about exactly what happened in the accident. We can use the legal process to force the other driver to answer serious questions about the manner in which they were driving. We will not allow anyone to blame you without a fight. 
Vancouver Motorcycle Accident Lawyers (ICBC injury claims lawyers)
Call us today for a free consultation, 24 hours – 7 days a week 604-684-4300  

BACK to: Vancouver ICBC Claims Lawyer main page
---
Author: